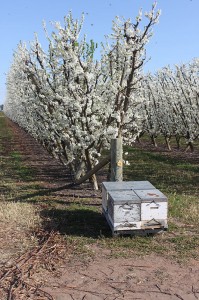 The company predominantly grows and supplies numerous varieties of Yellow and White Nectarines, as well as Yellow and White Peaches in flavours that are known as either Classic or Sub-acid. The Sub-acid range is very sweet. A number of varieties of Apricots and Plums are also available to a lesser extent.
The varieties of stone fruit plantings are sourced from a selection of different USA nurseries/breeders such as the Bradford, Zaiger and Burchell's ranges which are supplied under licence in Australia by local Nurseries.
As well as growing our own stone fruit, we also have joint venture operations with other growers and their families to develop their practices and orchards to complement our own varieties. This creates a level of stone fruit production to meet our supply requirements.
We provide the other growers with the latest variety recommendations and encourage replacements in order that we can consistently supply superior varieties continuously for the duration of the stone fruit season from November to March.
We engage Agronomists and consultants to inspect our orchards to help with pre-harvest crop management techniques such as pruning, spraying and thinning. This process continues throughout harvest to ensure fruit is harvested at the correct maturity. We conduct this inspection and feedback throughout the year to guarantee that our Quality guidelines are maintained.
We and our growers have also invested in frost protection equipment that are installed in areas of higher risk on properties to maximise production, while preventing crop losses at frost risk periods. This investment also contributes to the consistent supply throughout the stone fruit season.
Combined with its grower group, the V F Siciliano & Sons' total stone fruit capacity is sourced from a growing area exceeding 750 hectares.
Our Summerfruit Varierty Planner 2015-16 is available for download here: Summerfruit Varierty Planner 2015-16
Our Fruits include:
Click on a Fruit below to find out more: